Mayor's Message
It is with Excitement and Enthusiasm that I serve the City of Wabash and its citizens.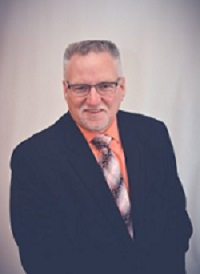 It is a blessing to have citizens and business owners who care deeply about their community, who are committed to making it the best it can be. They share their time and resources to maintain the standards and core values we have come to share and appreciate.
As Mayor, I am tasked with coordinating all city departments, ensuring that the services that we provide are done with efficiency and fiscal responsibility. The Mayor facilitates communication among business leaders, industrial leaders, and city officials to provide a better quality of life and quality of place for everyone. I look forward to working with these individuals and groups to improve the City.
I believe in Wabash. This is a safe and family oriented community that offers everyone fantastic opportunities for educational and cultural growth. I will be accessible to every member of this community.
I have surrounded myself with people who have great ideas and vision. These ideas and vision will serve our community and enable us to march into the future with many successes.
Visit Wabash, take in the many historic sights, visit our shops, and enjoy the entertainment opportunities we have to offer.
Proudly Serving Wabash,
Mayor Scott A. Long