Staff Directory - Details
Mayor Scott Long
Mayor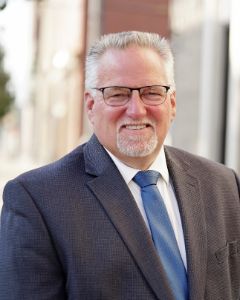 Physical Address


202 S Wabash St
Wabash, IN 46992
Primary Department:
Mayor's Office
Professional Profile
Elected in 1999 as a City Councilman, then in 2015 as Mayor


21+ year member of the Wabash Police Department, 16 years on Wabash City Council, 2nd term Mayor


Serve the following community organizations and boards: Grow Wabash County, Wabash Marketplace, Wabash Historical Museum, Northeast Indiana Mayors' and Commissioners' Caucus, One85, Wabash Drug Steering Committee, Indiana University Grand Challenge Community Advisory Board, IU Kokomo Community Advisory Board, and Honeywell Foundation - Ex Officio member


I am the father of 4, step father of 3, and grandfather of 9. I have been married to my wife Jackie for 19 years, I have 2 dogs and 3 cats, and am a veteran of the US Army having served 7 years from 1982-1989.


It is my honor and privilege to serve my community and continue making it the best place to live and visit! Everything I do is with an eye to the future - 5, 10, even 15 years down the road.